Introduction to the International Phonetic Alphabet
A set of symbols with which any language can be transcribed. Interactive IPA Chart.
Vocal anatomy
We use a lot more than just our mouth to produce speech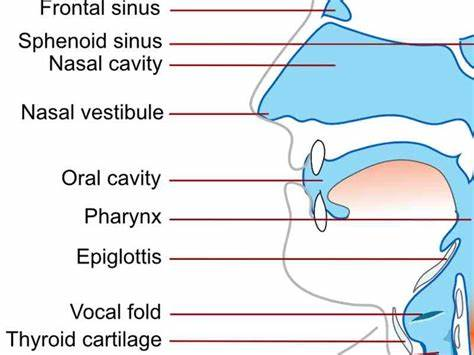 Consonants
Voice, place, manner
which (voice or voiceless) -> where (at voice tract) -> how strong (constriction level)
The first consonant chart contains symbols for consonants produced with the pulmonic airstream mechanism.
Non-pulmonic consonants includes symbols representing consonants produced with non-pulmonic airstream mechanisms, which include clicks, implosives, and ejectives.
"Other symbols" are symbols for more complex consonants: those produced with more than one articulation and those produced at places of articulation not included in the main chart.

Vowel articulation and description
Cardinal vowels, height, advancement, rounding
Cardinal vowels is a set of language-independent vowels.
Height means the vertical position of tongue.
Advancement means the horizontal position of tongue.
Rounding means the shape of the mouth.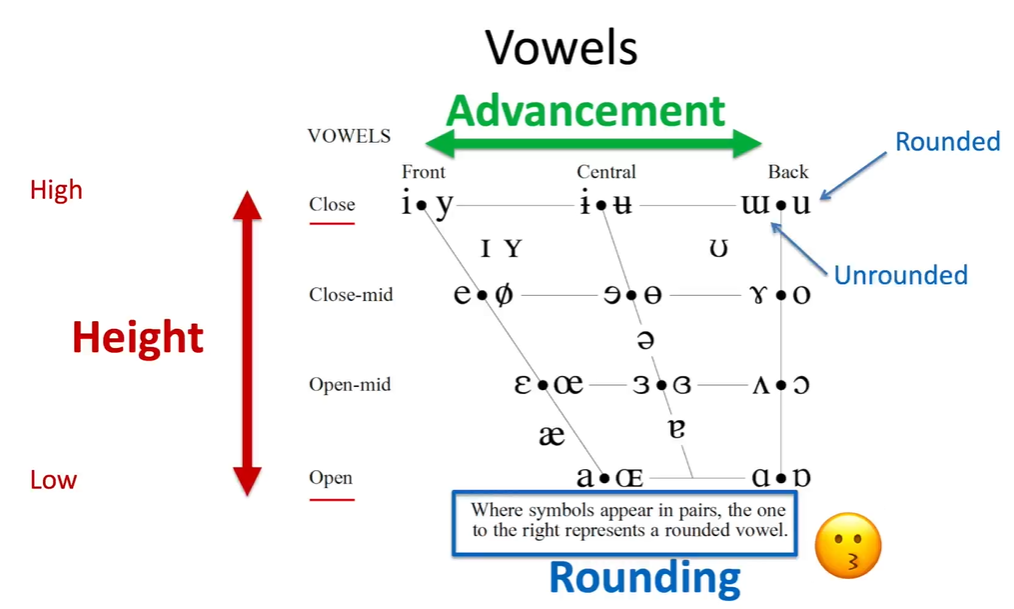 ---
Origin: Module 1 - Phonetics and Representations of Speech
Translate + Edit: YangSier (Homepage)
:four_leaf_clover:碎碎念:four_leaf_clover:
Hello米娜桑,这里是英国留学中的杨丝儿。我的博客的关键词集中在编程、算法、机器人、人工智能、数学等等,点个关注吧,持续高质量输出中。
:cherry_blossom:唠嗑QQ群:兔叽的魔术工房 (942848525)
:star:B站账号:杨丝儿Online(活跃于知识区和动画区)